The appetizers of the Quinté + from this Saturday 7 May
R1 C3
PRICE OF ROUERGUESATURDAY 07 MAY
PARIS-VINCENNES – 2100 METERSDEPARTURE: 3:15 PM
The forces present
Four-time winner since the beginning of the year, including twice on this speed course, FINE COLLINE (5) is approaching this meeting at the peak of its form. Ideally located behind the wings of the autostart, it also brilliantly won the Prix de la Lorraine, the most important race on 16 April. Before the coup, this resident of Matthieu Abrivard has nothing against her. A little disappointing this winter, DOMINGO D'ELA (2) has now regained its full potential, as shown by the last two results. His return to a speed course is under favorable auspices.
Represented three times, Jean-Michel Bazire will face the sulky of VALZER DI POGGIO (4), who has just finished in good action in the Prix du Tréport. The brave CRESCENDIS (1) has no wiggle room on this level, but with this number one she can "shave the walls". A surprise on his part is therefore possible.
ZACCARIA BAR (6) has serious titles in Italy and will return to France before he had high ambitions, as Alessandro Giocciadoro told our reporters. Negotiating way out of position, VICTOR FERM (8) and COPSI (7) have their say about seats. DREAMER DE CHENU (3) is competitive in pure value, but he must be defeated to show his full potential, a tactic that carries serious risks.
Olivier Pivain's prediction
| | | | | | | | |
| --- | --- | --- | --- | --- | --- | --- | --- |
| 5 | 2 | 4 | 1 | 6 | 8 | 7 | 3 |
| END HILLS | SUNDAY OF HER | VALZER DI POGGIO | INCREASING | ZACCARIA BAR | VICTOR FERM | COPSIA | CHENU DREAMER |
The starters in detail and the opinion of the pros
1 –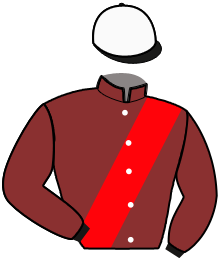 INCREASING
This pupil of Jean-François Senet always gives the best of himself, but has no more leeway in this category. With this number, he can "shave the walls" and not make the slightest superfluous effort. For an appreciation.
Jean-François Senet, trainer and driver:
"Crescendis (1) was up against a strange party last time, but she wasn't unworthy. Her task won't be easy again, but my mare is in top shape in the morning. With the race going well, I wouldn't be surprised if she finished fourth or fifth. †
2 –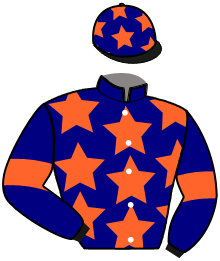 SUNDAY OF HER
After a slight decline at the end of last year, this profession has now regained all its sensations. Moreover, he finds a course on which he has never disappointed in six attempts. Right in its category, it looks formidable.
Jean-Philippe Borodajko, trainer and driver:
"Domingo d'Ela (2) is in top form. We were lucky in the draw for places behind the autostart. Everything is in order to approach this entry, especially since he has already passed at this distance. Of course there is a lot of opposition, with real speed specialists, but I hope to participate actively at the finish. †
3 –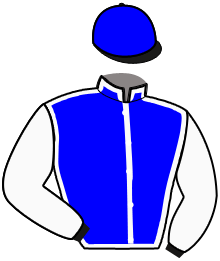 CHENU DREAMER
This hesitant, regularly unlucky person, distinguished himself in winter in top lots. He enjoys this course of speed and his last two failures include excuses. Well placed behind the wings of the car, it deserves suspicion.
Louis Boudewijn, son of the trainer:
"Dreamer de Chenu (3) must reassure us. The route proposed this Saturday should serve its interests. It will have to be raced to save money, but if it has a good run it can restore its image by taking a seat. †
4 –
VALZER DI POGGIO
Very disappointing during the winter, this Italian trotter has just shown a clear recovery in form in the Prix du Tréport. Jean-Michel Bazire, who has not ridden it since November, takes it back into his hands. At the end of a clear round, his place is at the finish.
Nicolas Bazire, son of the trainer:
"Valzer Di Poggio (4) has gotten into the bad habit of not starting honestly. Nothing catastrophic, but he's just wasting time. Finding the autostart should serve his interests. We have tried to prepare for this as best as possible. It will be necessary to count on a good course, because it is better to walk hidden. If everything goes as we hope, he will play a good part. †
5 –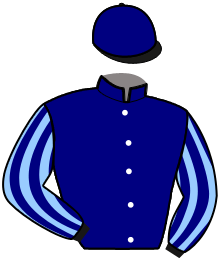 END HILLS
This formidable finisher has undeniably reached a milestone since the beginning of the year. Unbeaten on this course by being unshod from the previous one, she also won the key race with great authority. Thanks to a package, she can start from the front row. Everything to please.
Loïc-Desiré Abrivard, co-worker of the coach:
"Fine Colline (5) has been booming since the beginning of the year. It gives us great satisfaction. Everything is going well with her since her victory on April 16 and we have been able to prepare for this race the way we wanted. Again, we're counting on her to play a very good part. †
6 –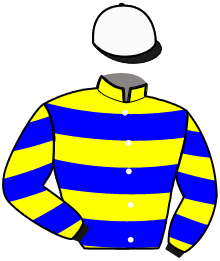 ZACCARIA BAR
For his only test in France, in the 2021 edition of the Prix Jean-René Gougeon (Gr.3), this Italian horse had taken off at the start of the straight when he had the means. It's amenable, but has nothing to envy its rivals in sheer value. Distrust of strictness.
Alessandro Gocciadoro, coach:
"Zacciria Bar (6) is a very complicated horse to use, but he has class. I've had this race in mind for a few weeks now. His preparation went well. I can't wait to see him measure up to this French opposition. I think it has the level to be in the right combination of Quinté+. †
7 –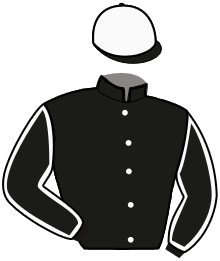 COPSIA
Disappointing in the Prix de la Lorraine, this speed course specialist went on to achieve a performance of his choice in the Critérium de Vitesse de Basse-Normandie (Gr.2). It's not commonplace, but the theoretical luck is obvious.
Dominik Locqueneux, trainer and driver:
"Copsi (7) pleased me at Argentan with third place in the Criterium de Vitesse. He recovered very well and maintained his physical condition by working in the pool. It should offer the same value this Saturday. It should therefore not be neglected for a place. †
8 –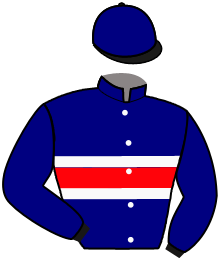 VICTOR FERM
Winner of a similar Quinté+ at the beginning of winter, this brave trotter seems to be back to full strength after a bad patch. That said, he has no margin in such a society and has inherited a number outside of it. Rather a small place.
Nicolas Bazire, son of the trainer:
"Victor Ferm (8) finds very favorable flying conditions. The horse presents itself very well in the morning. He is ready to give the best of himself. He has to play for the podium even though he has to deal with this batting number. †
9 –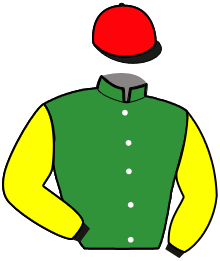 FREYJA DU PONT
This daughter of Quinoa du Gers, who has disappointed several times, has just completely reassured her supporters in the GNT stage at Châteaubriant. Nevertheless, she has rarely convinced of this course and has inherited a terrible number. Our biggest regret.
Nicolas Bazire, trainer and driver:
"Freyja du Pont (9) showed her form in the GNT stage at Châteaubriant. She finally left well and that changed everything. The autostart should help him warm up. My mare is ready and has lost none of her superiority. This number 9 is annoying, but with a good start she should aim for the podium. †
10 –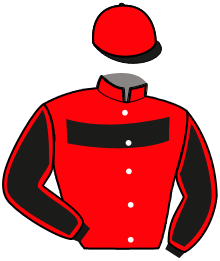 LOTS OF LOVE
Author of a mediocre winter, this 9-year-old gelding could not stand out on the day of his return, in the Prix de la Lorraine. His best performances give him a chance, but his form is questionable. For now, he just needs to calm down.
Philippe Daugeard, trainer and driver:
"Nothing replaces competition and Whole Lotta Love (10) had to run when she reappeared in Vincennes. He should be up and running. We are well placed in the rope to do the minimum. With a smooth course a fifth or sixth place would give me satisfaction. †
11 –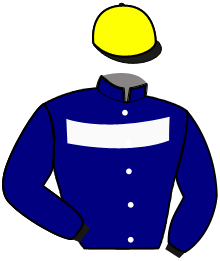 BRUSSELS
Very disappointing for over a year now, this student of Björn Goop has just put his best foot forward at Enghien Racecourse. Still, he faces a strong side and seems clearly outplayed by many rivals. Just an outsider.
Bjorn Goop, trainer:
"I am very happy with the last performance of Bryssel (11) in Enghien. He reassured me after several disappointing outings. If he continues on this dynamic, he could take fifth place. †
12 –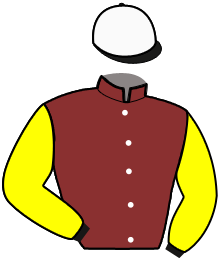 TJACKO ZAZ
Starting favorite of the Prix de la Lorraine, the benchmark race, this protégé of Jean-Michel Bazire certainly attacked too early that day. This time he will have to start from the second row, which will force him to suffer the race. One possibility among others.
Nicolas Bazire, son of the trainer:
"Tjacko Zaz (12) was angry with Argentan on April 30. His condition is good at the moment, he definitely doesn't look 10 years old! However, he will need to be more relaxed than recently to perform. With a favorable course of the race, it can take a place in the right combination of Quinté+. †
13 –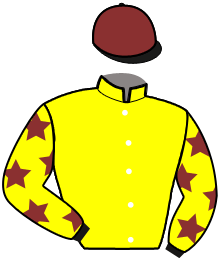 SPINNER
For his first test under Laurent-Claude Abrivard, this son of Redlight Jet left a favorable impression in the Prix de la Lorraine. Performing well on speed courses, it is not out of the question for places.
Alexandre Abrivard, driver :
"Dénicheur du Vif (13) showed his best face on the occasion of his second place. He will present himself next Saturday in a similar physical condition. If he can enjoy the same route as last time, there's no reason not to see him confirmed. It will play for places in this Quinté+. †
14 –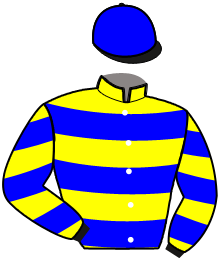 ELITE THE JIEL
This representative of Jean Luck, who was unlucky on April 7 at Lyon-Parilly, has just set the record in the key race on April 16. For her first attempt with François Lagadeuc on the sulky, she can seduce lovers of outsiders.
Eric Frémiot, co-owner:
"Elite de Jiel (14) has just secured a good prize in the Prix de la Lorraine. The mare has remained very good in training. You need a bit of luck on the second row of the grid, but with a good race it could be fourth or fifth. †
Press favorites
SYNTHESIS 5 – 4 – 2 – 6 – 8 – 7 – 13 – 9
Today's Statistics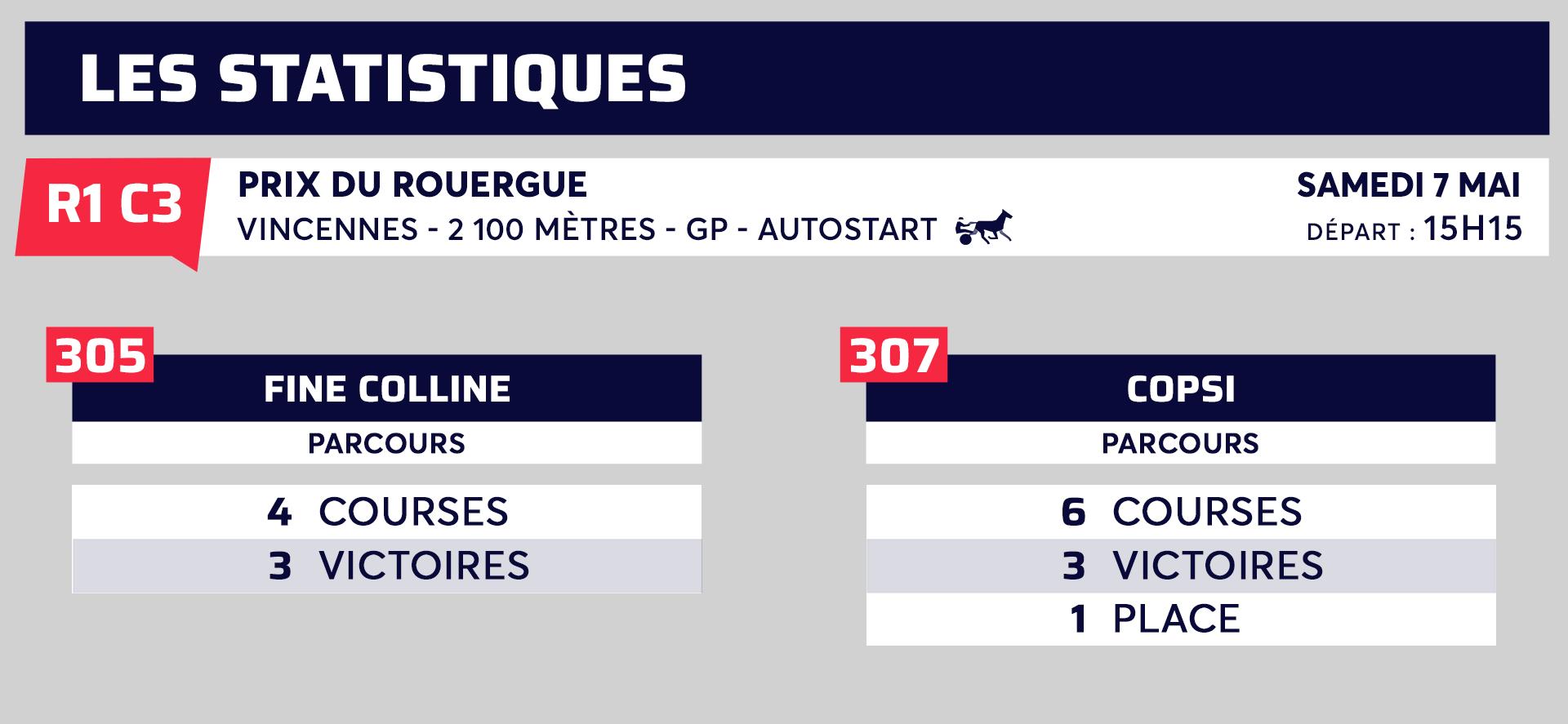 The 3 minute prediction