The appetizers of Quinté+ for this Sunday May 8th
R1 C3
DIGGER PRICESUNDAY 08 MAY
SAINT CLOUD – 1600 METERSDEPARTURE: 3:15 PM
| N° | CHEVAL | ROPE | JOCKEY | WEIGHT | COACH | WHERE THE | GAIN |
| --- | --- | --- | --- | --- | --- | --- | --- |
| 1 | MADERO PORT | 15 | T.TRULLIER | 59.0 kg | C&Y LERNER (S) | 40.0 | 35450 € |
| 2 | ANTHORUS | 9 | G.MOSSE | 59.0 kg | HA.SCREEN | 40.0 | 23100 € |
| 3 | SITELLO | 8 | M.GUYON | 57.5 kg | FRE.KOP (S) | 38.5 | 20400 € |
| 4 | WASSIM | 10 | O.PESLIER | 57.0 kg | HA.SCREEN | 38.0 | 28365 € |
| 5 | MENILLES | 2 | G.BENOIST | 57.0 kg | C.FERLAND (S) | 38.0 | 22010 € |
| 6 | GOT GRAY | 3 | ALEX.ROUSSEL | 57.0 kg | ED.MONFORT (S) | 38.0 | 15030 € |
| 7 | LADY PINK | 1 | T.BACHELOT | 57.0 kg | S.WATTEL (S) | 38.0 | 14340 € |
| 8 | HOLLYWOOD AFRICANS | 12 | C.DEMURO | 56.5 kg | MRS J. SOUAGNE | 37.5 | 36250 € |
| 9 | DIRTY SMELL TY | 11 | I.MENDIZABAL | 56.5 kg | A.FOUASSIER | 37.5 | 30610 € |
| 10 | BLUE FALCON | 13 | T.PICCONE | 56.5 kg | N.CAULLERY | 37.5 | 27800 € |
| 11 | SCOTTISH ANTHEM | 5 | H.BESNIER | 56.0 kg | A.FABRE (S) | 37.0 | 23710 € |
| 12 | SIX DIFFERENT WAYS | 6 | R.THOMAS | 56.0 kg | MRS J. SOUAGNE | 37.0 | 15500 € |
| 13 | FANFARO | 16 | A. LEMAITRE | 56.0 kg | Miss J. SUDAN | 37.0 | 14900 € |
| 14 | ONE HOUR JUMP | 7 | S.PASQUIER | 55.0 kg | N. CLEMENT (S) | 36.0 | 26250 € |
| 15 | FORCHESTER | 14 | C.SOUMILLON | 55.0 kg | ED.MONFORT (S) | 36.0 | 22150 € |
| 16 | BIRD OUT | 4 | M.EON | 55.0 kg | A.FOUASSIER | 36.0 | 21680 € |
The forces present
A girl's winner at Cagnes in February, FORCHESTER (15) confirmed his form on April 1, finishing third in his first handicap at Chantilly. Well placed at the bottom of the table and associated with Christophe Soumillon, we can still expect excellent behavior from him. Author of a good comeback in La Teste, MENILLES (5) may prove to be his first attempt at this level. She forms the opposition with SCOTTISH ANTHEM (11), a regular foal currently spinning around the pot. Although he was penalized with 2.5 kilos for his last success, ONE O'CLOCK JUMP (14) still has a chance of a good ranking. Seriously, BIRD OUT (16) is not out of the question for a spot like PUERTO MADERO (1), who, however, will have to deal with his No. 15 on the stalls. With flawless regularity, WASSIM (4) will complete our choice with SITELLO (3), so as not to be judged too quickly.
Le prono de Guillaume Luyckx
| | | | | | | | |
| --- | --- | --- | --- | --- | --- | --- | --- |
| 15 | 5 | 11 | 14 | 16 | 1 | 4 | 3 |
| FORCHESTER | MENILLES | SCOTTISH ANTHEM | ONE HOUR JUMP | BIRD OUT | MADERO PORT | WASSIM | SITELLO |
The starters in detail and the opinion of the pros
1 –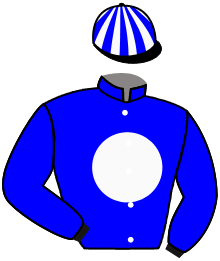 MADERO PORT
Very regular at 2 years old, this resident of the Lerner family only found One O'clock Jump (14) at the beginning of April to block his way to success before his return and his debut in the handicaps. Despite his number 15 in the stalls, he still has to shine.
Yann Lerner, trainer:
"Puerto Madero (1) behaved very well during his comeback after neutering. Like most of our retirees now, he pulled a number in the stalls outside. He is doing very well and will be wearing Australian blinkers. On his last appearance, he deserves to be one of this Quinté+'s favorites. †
2 –
ANTHORUS
Unbeaten in two attempts last year, this Henri-Alex Pantall representative hasn't had the same success since the start of the season. He appeared at Chantilly on April 20 for his first handicap and doesn't seem to have much margin, in value 40.
Henri-Alex Pantall, trainer:
"After a good season at 2, Anthorus (2) is slow to regain his best form even though he didn't finish so badly last time. I think it should be shortened, hence this essay on the mile. I'm a bit wary of him. †
3 –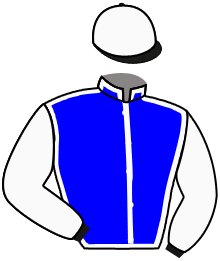 SITELLO
While making an honorable comeback, this representative of the Wertheimer brothers dropped out to finish in Chantilly on April 1. In search of redemption, it can brighten up the yield in this Quinté+.
Freddy Head, trainer:
"On the occasion of his first handicap, Sitello (3) gave in a bit in the final phase. It's dropped a pound and looks good at work. The land will please him. He does not ride far from the lead horses and must be in motion. †
4 –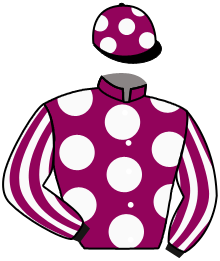 WASSIM
Third in a Class 1 in Nantes on 9th April, this very consistent colt had previously made a good comeback in March, most notably beating One O'clock Jump (14) with a handicap in Chantilly. Good theoretical luck.
Henri-Alex Pantall, trainer:
"Wassim (4) is very consistent and enjoys this distance. He kept up well in training and showed that he was competitive with this handicap value. †
5 –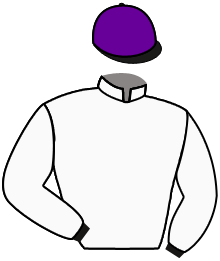 MENILLES
Although she hadn't been seen since her failure on November 11 in Toulouse in the Critérium du Languedoc (mentioned), this "Augustin-Normand" made a good comeback on April 12 in La Teste (third). At the start of her first handicap, she won many votes.
Christophe Ferland, coach:
"Over 1,800 meters, Menilles (5) was a bit brilliant during his comeback in La Teste. Despite that, she ran well. On Sunday she finds a distance that suits her better and gets claims. †
6 –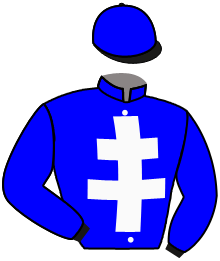 GOT GRAY
With a win and a second place in two attempts at the age of 2, this native of Edouard Monfort could not be dangerous for his comeback, on April 9 in Nantes. For his first handicap, before the blow, he represents just a simple outsider.
Edouard Monfort, coach:
"Got Gray (6) showed some quality at 2 years old. Because he had a minor physical problem, he was sidelined for a long time. When he came back, I think he didn't adapt to Nantes' profile, in rough terrain, which didn't help him. Its good string number allows it to be mounted close to the head. He's done, but I think he's taken a little high in value. †
7 –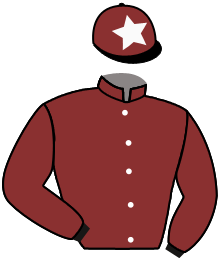 LADY PINK
For her first attempt with a disability, this native of Stéphane Wattel was never able to express herself to finish in the key race of April 18 on this course. If things go better this time, she could be in for a surprise.
Stephane Wattel, coach:
"Lady Pink (7) will have her say in the handicaps, but she is essentially a filly on very flexible, even tough terrain. The circumstances are not the most favorable for her. †
8 –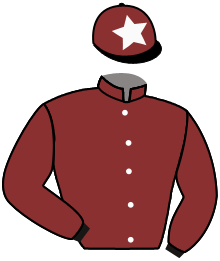 HOLLYWOOD AFRICANS
Already a winner of two handicaps since the end of last season, this son of Martinborough has once again proved that he remains competitive at this level by finishing on the 18th April on this course between Scottish Anthem (11) and Dirty Geurty (9). For a spot.
Jane Soubagne, coach:
"Hollywood Africans (8) just put in a good performance on the track. Even if his margin is smaller after his winter win in Deauville, he can qualify. †
9 –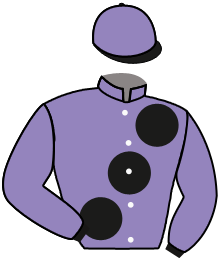 DIRTY SMELL TY
Second in handicap at the beginning of the year at the PSF of Chantilly, this native of Adrien Fouassier has just kept up his game at this level, finishing fourth on the track that interests us. Not to be neglected.
Adrien Fouassier, trainer:
"For the fourth time in Saint-Cloud, Dirty Geurty (9) confirmed to me that he had a Quinté+ in his legs. He is capable of the best and the worst and with him everything will still be a matter of behavior. In the morning it rarely causes problems, but getting out of the boxes can be complicated. Sunday will be remote and have the good terrain it appreciates. †
10 –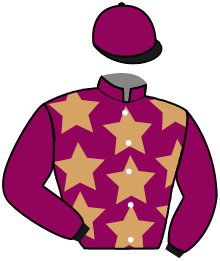 BLUE FALCON
After a good winter meeting in Pau, this son of Galiway has just changed his stable after his recent win in a claims race at Tarbes. Now led by Nicolas Caullery, he was supplemented to start his first handicap here. To monitor.
Nicolas Caullery, coach:
"Blue Falcon (10) is a brand new addition that is doing a test here. Impeccable since its debut, it is seriously moving up in the category and that seems much harder to me than Tarbes. This beautiful horse will try to take advantage of his form, but he didn't shoot a very good number. †
11 –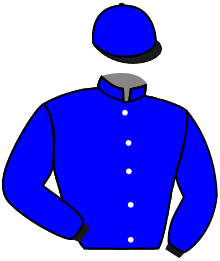 SCOTTISH ANTHEM
Always looking for a first public success, this "Godolphin" remains a close second on this track ahead of some of the rivals he finds here. Presented by André Fabre, he deserves praise in this lot.
The reporter's opinion:
"Scottish Anthem (11) is definitely still a virgin but showing great consistency and progressing race after race. It just ran well on this course and still has its say. †
12 –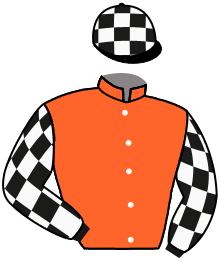 SIX DIFFERENT WAYS
During her last attempt in La Teste, this resident of Jane Soubagné was clearly ahead of Menilles (5). Even if she finds her rival with a 2-pound advantage, her chances are not clear.
Jane Soubagne, coach:
"Six Different Ways (12) did well with the release the penultimate time, before her first handicap. It doesn't have too much margin for this value and will do its best. †
13 –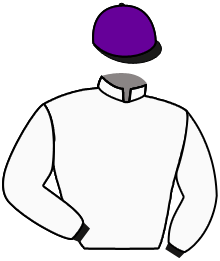 FANFARO
Winner of a claim for his third public outing in late March, when he wore the Wertheimer jacket, this son of Oasis Dream now wears Gérard Augustin-Normand colors. At the start of his first handicap, he will try to shuffle the cards.
Josephine Sudan, coach:
"Like most of my residents presented in Quintés+, Fanfaro (13) will start on the outside. This new recruit is in good shape in training. He seems to be taken at first glance, but you have to see in the race…"
14 –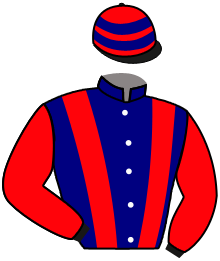 ONE HOUR JUMP
Regular, this native of Nicolas Clément unlocked his counter on April 1 by beating several opponents he finds here. Although he was penalized 2.5 kilos for this success, he would still have to defend his chances hard.
Nicolas Clement, trainer:
"One O'Clock Jump (14) just opened his record on Chantilly. He was penalized, rises in category, but gives me satisfaction in training. He was usually seen on sand, but had walked neatly on grass on his debut. †
15 –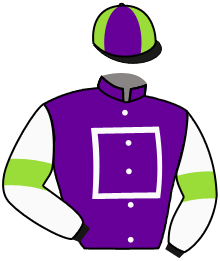 FORCHESTER
A girl's winner at Cagnes in February, this Ribchester son confirmed his form on April 1, finishing third in his first handicap at Chantilly. Well placed at the bottom of the table and associated with Christophe Soumillon, we can still expect excellent behavior from him.
Edouard Monfort, coach:
"Forchester (15) ran very well last time. He should have won with a better course. We like him very much in the stable. A follower of light terrain, he stands here for a purpose. He pulled a bad number from the stalls, but has trump cards to compensate, he who is very well placed in weight and is associated with Christophe Soumillon. †
16 –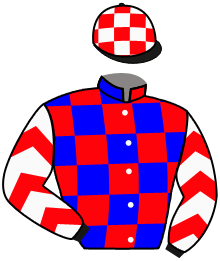 BIRD OUT
Even though the distance might have been a bit long for her, this resident of Adrien Fouassier didn't deserve it on her last attempt at Chantilly (fifth). Back on the mile he has his place in the good combination of this Quinté+.
Adrien Fouassier, trainer:
"Last year Bird Out (16) performed well on Chantilly, over a distance that was a bit long for her. She is really good in the morning and will be better on the left. Without margin, it is competitive at this value. She has to participate in the finish. †
Press favorites
SYNTHESIS 15 – 11 – 1 – 4 – 14 – 9 – 5 – 8
Today's Statistics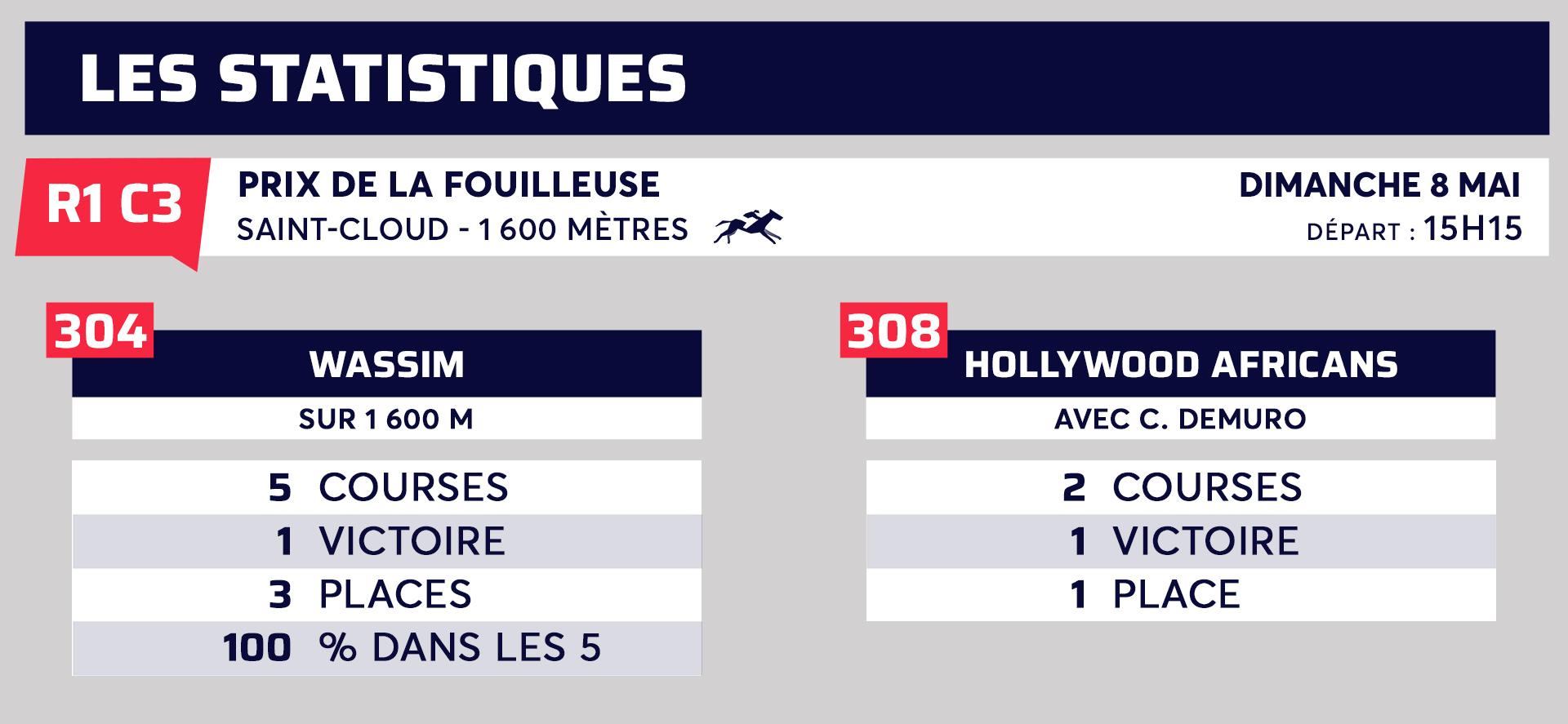 The 3 minute prediction
Also read on the same topic: