For those who like to combine breakfast and lunch, the new restaurant draws attention with its decor and menu.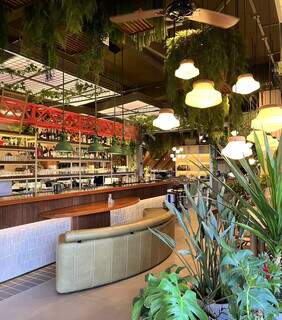 Newly opened on the ground floor of the tallest building in Campo Grande, Vertigo, Funky Fresh has the perfect setting for those who want to combine breakfast and lunch and has everything to do with the days we want to wake up to later. , but not forgetting a good meal.
Spacious, welcoming and well-decorated, the venue has become a meeting point for gastronomy lovers and those looking for a place to spend hours with friends. The food comes to the table fresh and well-made, with most of the ingredients non-industrialized, while a light soundtrack from a selection of five friends and partners plays.
The flagship here is brunch, which is served daily during all opening hours. The owners understand the business and the local need – they are crazy about good food and travel the world trying the dishes they miss every time they return to Campo Grande.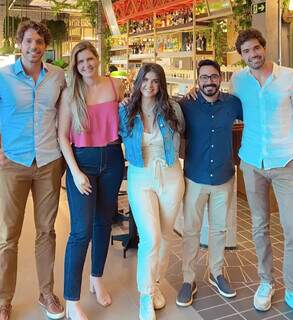 Therefore, for almost three years, the project was polished until it finally opened its doors. Those who dared to join hands and invest in the new restaurant were Rodolfo Holsback, Rômolo Holsback, Heitor Castro, Carol Jara and Alessandra Jara.
People want different experiences as they leave the house to eat more and discover new things. Our entire structure, menu and setting has been carefully and specifically designed to offer Campo Grande something surprising", explains Rodolfo.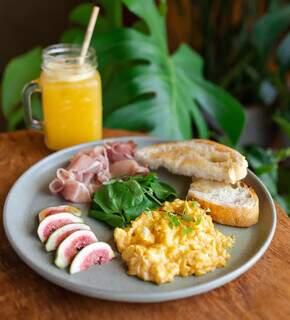 Menu – A quick look around the restaurant and you can see every setting, even the impeccable cuisine led by chef Nathália Garabini. From there comes the menu, which includes brunch, bread and sandwiches, omelets, tapioca, salads, bowls and desserts.
Good brunch options include "What The Funk" (R$ 42.00), which can be served for both a hearty breakfast and lunch. It comes with scrambled eggs, Parma ham, honeyed figs, naturally leavened bread slices and arugula.
The "Sir Funk Bene" (R$32.00) with sourdough bread, avocado slices, tomatoes, eggs Benedictine complete with Dutch and bacon and mixed leaves is an unforgettable combination. However, be sure to try the "Mushroom Toast" (R$ 36.00) with a mixture of sauteed mushrooms on a buffalo mozzarella crust on naturally leavened bread.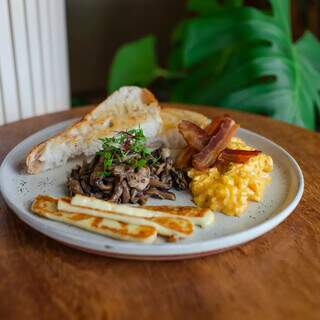 Another good option is breads and sandwiches, which, despite the home's sophistication, come to the table much more satisfying than in many patisseries. One recommendation is "Fresh So Funky" (R$42.00), a sandwich with naturally fermented ciabatta, salmon gravlax, sour cream with a touch of Sicilian lemon, spinach, tomato and red onion. You can also enjoy "Typical Italian" (R$36.00) with naturally fermented ciabatta, buffalo mozzarella, parma ham and arugula.
But if you're a hamburger fan, you'll drool over the "Funky Patty" (R$42.00), a hamburger on a bun, buffalo mozzarella, lettuce, tomato, pickled red onions and mayonnaise.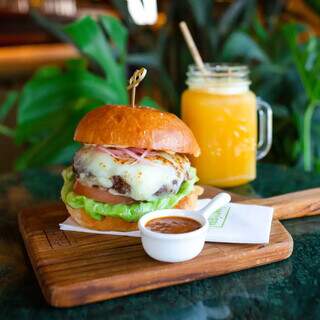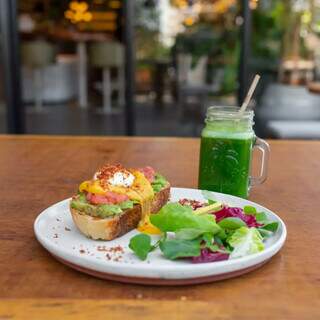 The feeling that the salad always tastes the same dissipates when you order the "Rebel Rebel" (R$42.00), leaf mix kaboti, marinated tofu, edamame, wheatgrass, chickpeas, cherry tomato and olive oil dressing. There is also "Asian Fake" (R$ 62.00), a bowl of roast beef with quinoa filet mignon, mixed leaves, boiled egg, potatoes and parmesan. Or a "Salmon Hype" bowl (R$58.00) with mixed greens and grilled salmon, Moroccan couscous and sautéed vegetables in ponzu sauce.
Banoffe and functional cake for dessert are a must, as are açai bowls and fruit bowls. There is also no shortage of juices and beverages to refresh. Order the famous "Sparkling Honey" (R$39.00) with whiskey, sugar syrup, lime juice, brut sparkling wine and honeycomb or the classic bellini (R$32.00).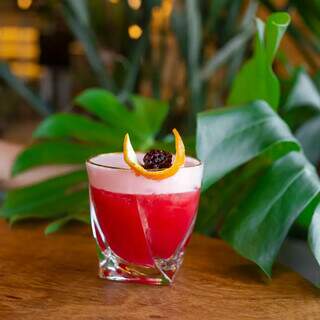 Architectural – One of the strong points of the house, which blends industrial and classic with many plants, is decoration. The starting point of the project, signed by Office 134 Arquitetura and Herbert Holdefer, was a space where people could stay longer than usual in environments dedicated to gastronomy.
"This is exactly what the project was designed for. In general, it's hard to think of a place where the customer stays longer because a restaurant or bar needs to be rotated, but in the case of Funky Fresh, it's designed to get people to stay there longer," he emphasizes. architect Herbert.
The arrangement of the tables with personality attracts the attention of the visitors. Unlike restaurants with tens of seats and the same table, it is like having a different atmosphere at every step, inviting you to admire or even take a photo. It is not surprising that in recent days there has been no shortage of customers using this space to 'update their feeds' of social networks.
A central element of the restaurant, the bar is also an invitation for those who aren't always around for a drink at any time of the day, but feel welcomed there by the variety of drinks on offer on the counter and menu. The outdoor setting is also full of plants and delights those who prefer an outdoor experience.
For now, opening hours* have changed weekly, so the recommendation is to check the correct hours on Funk Fresh's social media. This Saturday (7) and Sunday (8), the opening will be from 9am to 3pm. To find the address, go to Travessa Ana Vani, 51, Centro.
*The article was edited at 14:11 on 05/07/2022 to correct the opening times.
follow B side On Instagram @ladobcgoficial, Facebook and excitement. Is there a guide you would recommend? Send via WhatsApp (67) 99669-9563 (call here) to social media or Direct das Ruas.
Check out the image gallery: